Isn't it time to put England first?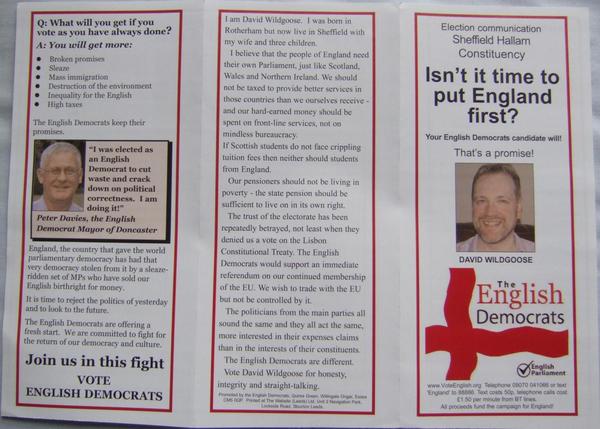 English parliament
Less red tape & 'political correctness'
Stronger punishments
Less sleaze and corruption in politics
Care for the elderly
Family policies (inc. scrapping university fees)
Community and culture: "Multiculturalism will do"
Leaflet details
Uploaded

Friday, 30 Apr, 2010

Published by
The data on this page is available in JSON format. The images of this leaflet should be considered to be in the public domain, in accordance with the Public Domain Dedication.
Something wrong with this page?
Report a problem If there is something wrong with this leaflet please let us know.