BNP Biting Back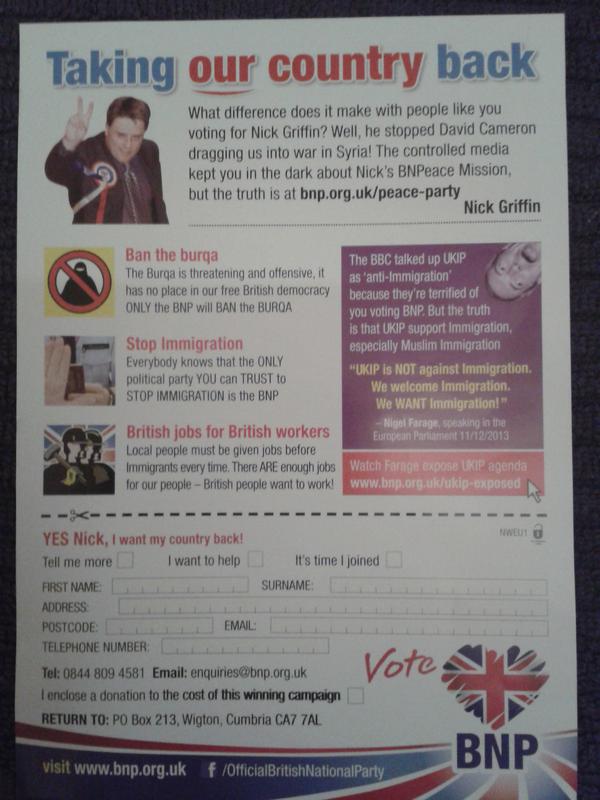 You want out of the EU too - VOTE BNP Taking our country back. The BBC talked up UKIP as anti-immigration because they're terrified of you voting BNP. But the truth is that UKIP support immigration.
Promoter and Publisher details
PO Box 213, Wigton, Cumbria, CA7 7AL
Leaflet details
Uploaded

Wednesday, 21 May, 2014
The data on this page is available in JSON format. The images of this leaflet should be considered to be in the public domain, in accordance with the Public Domain Dedication.
Something wrong with this page?
Report a problem If there is something wrong with this leaflet please let us know.