NorthDown - Parsley - Parsley, Hermon, It's a Two Horse Race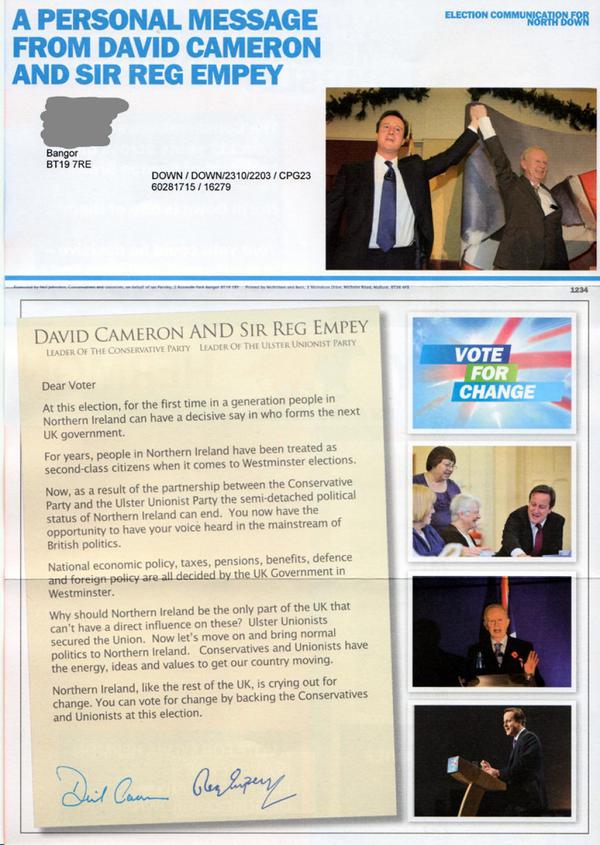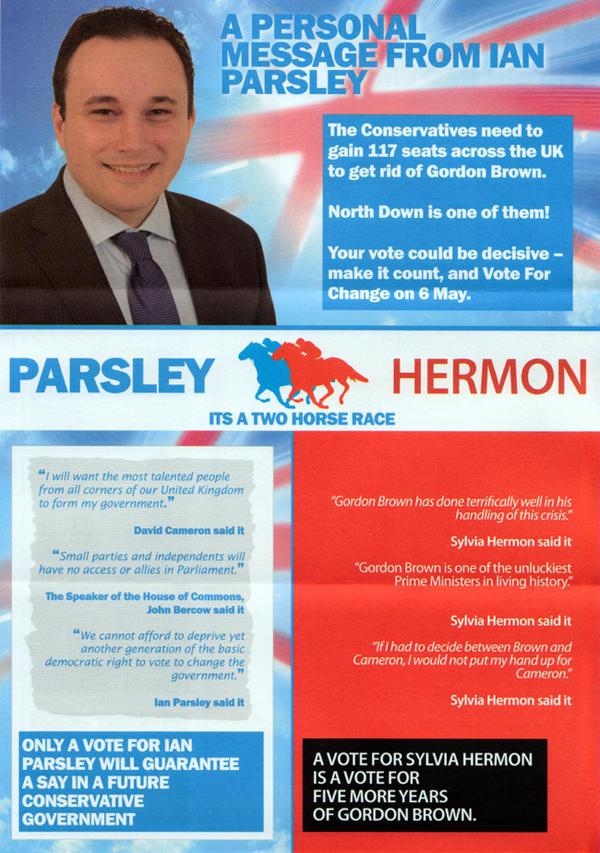 The Conservative-UUP partnership will bring Northern Irish voters back into UK politics. Voters in Northern Ireland haven't had a decisive say in who forms the UK government in years. North Down is a two horse race between Sylvia Hermon and the UUP. Vote Hermon, Get Brown. Vote for Change, vote Parsley UUP.
Leaflet details
Uploaded

Wednesday, 12 May, 2010
The data on this page is available in JSON format. The images of this leaflet should be considered to be in the public domain, in accordance with the Public Domain Dedication.
Something wrong with this page?
Report a problem If there is something wrong with this leaflet please let us know.