Greeb eve of poll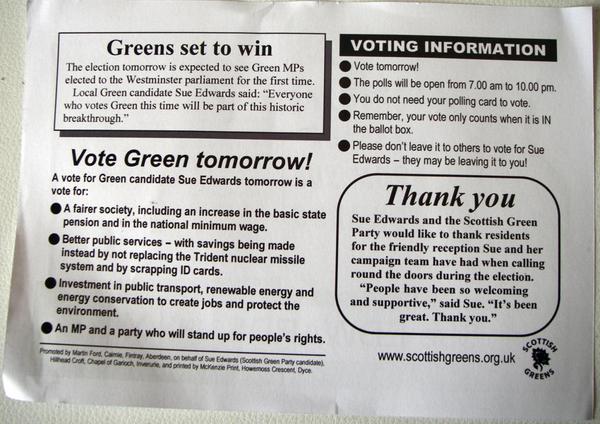 A personal Message from Sue Edwards Like most people in Gordon, I feel let down by our elected politicians, MPs making huge expenses claims, Aberdeen City Council in a financial mess. Aberdeenshire still undecided whether to force residents from their homes so Donald Trump can build an even larger golf course.
Leaflet details
Uploaded

Thursday, 06 May, 2010

Published by
The data on this page is available in JSON format. The images of this leaflet should be considered to be in the public domain, in accordance with the Public Domain Dedication.
Something wrong with this page?
Report a problem If there is something wrong with this leaflet please let us know.