Vote Jury Team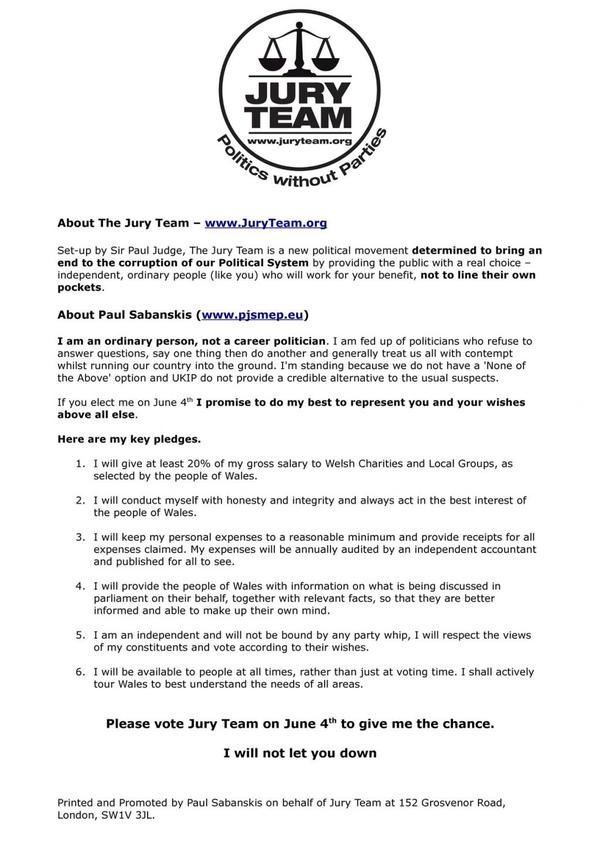 Fed up of Politicians who will not listen to you? Had enough of MPs using you like a cash point? Given up voting because all politicians are the same? On June 4 th , give your verdict! Vote for Honesty! Vote for Integrity! Vote Jury Team!
Leaflet details
Uploaded

Friday, 22 May, 2009
The data on this page is available in JSON format. The images of this leaflet should be considered to be in the public domain, in accordance with the Public Domain Dedication.
Something wrong with this page?
Report a problem If there is something wrong with this leaflet please let us know.